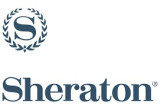 Multimedia content

Images

(3)

Marriott International Debuts in Mali with Opening of Sheraton Bamako Hotel (1)
Marriott International Debuts in Mali with Opening of Sheraton Bamako Hotel (2)
Marriott International Debuts in Mali with Opening of Sheraton Bamako Hotel (3)
Source: Marriott International, Inc. |
Marriott International Debuts in Mali with Opening of Sheraton Bamako Hotel
All 200 spacious and well-appointed guestrooms boast panoramic views of the Niger river and the lush green hillside dotted with mango plantations, offering unmatched comfort
I am very proud to partner with Marriott international to bring the Sheraton brand into Mali and I am confident this hotel will set a new benchmark in hospitality
DUBAI, United Arab Emirates, May 7, 2018/APO Group/ --
Marriott International (www.Marriott.com) today announced the opening of Sheraton Bamako Hotel (www.SheratonBamako.com) marking its entry into Mali, in West Africa. This milestone further solidifies Marriott International's portfolio across West Africa, and promises to revolutionize the hospitality landscape in the country through Sheraton's distinct product offering coupled with its commitment to go above and beyond for its guests.
"We are thrilled to build on Sheraton's proud heritage in Africa that dates back to 1971," said Alex Kyriakidis, President and Managing Director, Middle East and Africa, Marriott International. "Over the last four decades, the brand has maintained its first mover advantage through strategic pipeline development and growth, giving global travelers access to more destinations across the continent. Sheraton Bamako Hotel not only marks our entry into a new country, but also serves as a great example of our transformation efforts around the brand."
Sheraton Bamako Hotel is the outcome of a collaboration with Koiraholding Group, promoter of the project whose Chairman and Chief Executive Officer, Mr. Cesse Kome said, "I am very proud to partner with Marriott International to bring the Sheraton brand into Mali and I am confident this hotel will set a new benchmark in hospitality within the country."
Strategically located in close proximity to Bamako's Modibo Keïta International Airport in one of the city's most sought-after neighborhoods, ACI 2000, the hotel provides easy access to the city center, major embassies, corporate offices, government buildings as well as numerous cultural and tourist attractions. With an enviable location affording panoramic views of the Niger river, the hotel seamlessly blends modern, elegant design, with distinct local touches to create a vibrant aesthetic and a compelling sense of place. Signature brand programing and an elevated guest experience create a warm and welcoming atmosphere that makes for an ideal gathering place for business and leisure travelers as well as the local community.
All 200 spacious and well-appointed guestrooms boast panoramic views of the Niger river and the lush green hillside dotted with mango plantations, offering unmatched comfort and the Sheraton Signature Sleep Experience. 27 Sheraton Club rooms and 32 suites offer exclusive access to the Sheraton® Club Lounge, a private space where guests can enjoy complimentary breakfast, drinks and snacks during the day. Leisure facilities include a state-of-the-art Sheraton® Fitness Centre with cutting edge equipment available 24 hours a day, a spa and an outdoor pool for guests to relax and recharge for the day.
Four distinctive dining venues offer a wide selection of global cuisine. The all-day dining restaurant, City Grill, blends European and International cuisine with flavors from West Africa while a classic Paris inspired brasserie, the Brasserie Bamaquoise, offers the best of French cuisine. Guests can also enjoy fresh juices, a drink or light bites at Légendes Du Sport Bar, a buzzing sports bar or while relaxing at the Oasis Pool Bar.
With more than 820 square meters of dedicated meeting space, Sheraton Bamako Hotel features 11 meeting rooms including a 478 square meter Grand Ballroom as well as a fully equipped business center, with state-of-the-art facilities and endless connectivity through high-speed Wi-Fi. With natural light in most meeting rooms, creative menu options and thoughtful service that goes above and beyond, the hotel provides both choice and flexibility, making it an exclusive option for large scale business meetings, social events, weddings or even smaller intimate gatherings.
For more information on Sheraton Bamako Hotel, please visit SheratonBamako.com (www.SheratonBamako.com) or follow the property on Facebook (https://goo.gl/13Wx2S).
Distributed by APO Group on behalf of Marriott International, Inc..
Media Contact:
Anjali Mehra
Anjali.Mehra@Marriott.com
+971 565396555
About Sheraton Hotels & Resorts
Sheraton Hotels & Resorts (www.Sheraton.com), part of Marriott International, Inc., makes it easy for guests to explore, relax and enjoy the possibilities of travel at nearly 450 hotels in over 70 countries and territories around the world. Sheraton continues to enhance the brand through innovative guest experience, differentiating design, multi-channel marketing and a sharp focus on service. Sheraton is proud to participate in the industry's award-winning loyalty program, Starwood Preferred Guest®. Members can now link accounts with Marriott Rewards®, which includes The Ritz-Carlton Rewards® at Members.Marriott.com (http://Members.Marriott.com) for instant elite status matching and unlimited points transfer. To learn more, visit www.Sheraton.com. Stay connected to Sheraton on Facebook (www.Facebook.com/sheraton), and @sheratonhotels on Twitter (https://goo.gl/S8N2v8) and Instagram (https://goo.gl/ZRKS7y).
About Marriott International, Inc.
Marriott International, Inc. (NASDAQ: MAR) ( www.Marriott.com) is based in Bethesda, Maryland, USA, and encompasses a portfolio of more than 6,500 properties in 30 leading hotel brands spanning 127 countries and territories. Marriott operates and franchises hotels and licenses vacation ownership resorts all around the world. The company also operates award-winning loyalty programs: Marriott Rewards®, which includes The Ritz-Carlton Rewards®, and Starwood Preferred Guest®. For more information, please visit our website at www.Marriott.com, and for the latest company news, visit www.MarriottNewsCenter.com . In addition, connect with us on Facebook (www.Facebook.com/marriottinternational) and @MarriottIntl on Twitter (https://Twitter.com/MarriottIntl) and Instagram (www.Instagram.com/marriottintl).