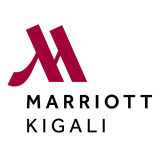 Multimedia content

Images

(2)

Rex Nijhof, General Manager, Kigali Marriott Hotel receiving the award
Kigali Marriott Hotel Clinches Two Awards at the World Travel Awards, Africa
Source: Marriott International, Inc. |
Kigali Marriott Hotel Clinches Two Awards at the World Travel Awards, Africa
The award was presented at a glittering award ceremony attended by eminent industry leaders and VIPs from across Africa at the World Travel Awards Africa 2017, Annual Gala at Kigali, Rwanda
We are truly honored to win this coveted award and be recognized for our efforts to create experiences that meet the needs of the modern traveler
KIGALI, Rwanda, October 11, 2017/APO/ --
Kigali Marriott Hotel (www.KigaliMarriott.com) was recognized as Rwanda's Leading Business Hotel and Rwanda's Leading City Hotel at the prestigious World Travel Awards, Africa 2017. The award was presented at a glittering award ceremony attended by eminent industry leaders and VIPs from across Africa at the World Travel Awards Africa 2017, Annual Gala at Kigali, Rwanda. Voted by travel and tourism professionals worldwide, this accolade underpins the hotel's commitment to excellence and recognizes the commendable achievement of the hotel within its very first year of opening.
According to Rex Nijhof General Manager Kigali Marriott Hotel, "We are truly honored to win this coveted award and be recognized for our efforts to create experiences that meet the needs of the modern traveler. We remain committed to enabling our guests to think differently when they travel by offering aesthetically inspiring spaces, and forward thinking experiences that spark their creativity together with the acclaimed Marriott service."
World Travel Awards serves to acknowledge, reward and celebrate excellence across all sectors of the global travel and tourism industry. Regarded as one of the highest accolades in the travel and tourism industry today, the selection process for these awards consists of public voting as well as recommendations by professionals from travel, tourism and hospitality industry worldwide.
Conveniently situated along KN3 Avenue in the city center, near the financial district and Kigali City Hall, Kigali Marriott Hotel provides a luxurious home away from home for business and leisure travelers. The hotel offers 254 spacious and elegantly appointed rooms including 25 suites, an executive club lounge and over 11,000 square feet of flexible event space with 10 meeting rooms. The hotel also offers an array of dining options from the all-day dining Soko, to Italian specialty restaurant Cucina and the Iriba Bar and Terrace. Recreational facilities include an outdoor pool, fitness center, Saray Spa, and gift shops.
For more details, log on to www.KigaliMarriott.com.
Distributed by APO Group on behalf of Marriott International, Inc..
Contact:
Vanessa Delgado
Kigali Marriott Hotel
Vanessa.Delgado2@Marriott.com
Anjali Mehra
Anjali.Mehra@Marriott.com
+971 565396555
About Marriott Hotels:
With nearly 550 hotels and resorts in over 55 countries and territories around the world, Marriott Hotels (www.MarriottHotels.com) is evolving travel through every aspect of the guest's stay, enabling the next generation to Travel Brilliantly. Boldly transforming itself for mobile and global travelers who blend work and play, Marriott leads the industry with innovations, including the Greatroom lobby and Mobile Guest Services that elevates style & design and technology. Marriott Hotels is proud to participate in the industry's award-winning loyalty program, Marriott Rewards® which includes The Ritz-Carlton Rewards®. Members can now link accounts with Starwood Preferred Guest® at Members.Marriott.com (http://APO.af/Ip2kzh) for instant elite status matching and unlimited points transfer. To learn more, visit www.MarriottHotels.com. Stay connected to Marriott Hotels on Facebook (http://APO.af/fmUKe4), @marriott on Twitter (http://APO.af/9dHV6f ) and @marriotthotels on Instagram (http://APO.af/tXPv3e).
About Marriott International:
Marriott International, Inc. (NASDAQ: MAR) (www.Marriott.com) is based in Bethesda, Maryland, USA, and encompasses a portfolio of more than 6,200 properties in 30 leading hotel brands spanning 125 countries and territories. Marriott operates and franchises hotels and licenses vacation ownership resorts all around the world. The company also operates award-winning loyalty programs: Marriott Rewards®, which includes The Ritz-Carlton Rewards®, and Starwood Preferred Guest®. For more information, please visit our website at www.Marriott.com, and for the latest company news, visit www.MarriottNewscenter.com. In addition, connect with us on Facebook (http://APO.af/F8xwrF) and @MarriottIntl on Twitter (http://APO.af/qxiLcH) and Instagram (http://APO.af/7AjVMa).
Visit Marriott International, Inc. (NYSE:MAR) (http://APO.af/ZyaTP) for company information.